Choosing an Orthodontist in the Niagara Peninsula
Find an Orthodontist Near You
While most orthodontic treatments begin between the ages of 9 and 14, some children's orthodontic problems benefit from earlier treatment.
Choosing The Optimal Time For a Professional Assessment
If you're considering orthodontic treatment for your child, an orthodontist can advise the best time to begin.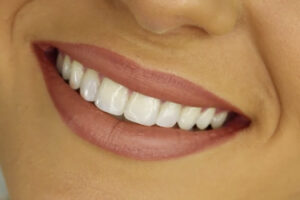 Improve appearance and self-esteem
Guide permanent teeth into a more favourable position
Improve the way lips meet
Guide jaw growth
Lower the risk of trauma
Correct harmful oral habits
Well-aligned teeth look good and feel good. They contribute to good dental health and the ability to speak, chew and bite. Poorly aligned teeth can lead to dental problems.
Not everyone needs orthodontic treatment. But if your child does need help, a check-up no later than age 7 will help your orthodontist provide the most appropriate treatment at the most appropriate time.
How to Choose An Orthodontist That's Right For You
Getting braces or other oral treatments means making a big commitment to an orthodontist, so don't be afraid to search around for the best fit for you.
The right orthodontist can give you a great smile in a comfortable environment.
Kamatovic Orthodontics
At Kamatovic Orthodontics our patients are like family. Priding ourselves in our work and the smiles we create, we make sure that we have options for everyone. Our office offers trained professionals, years of experience, extended hours, emergency appointments, payment plans and more. Call for a complimentary initial examination including x-rays.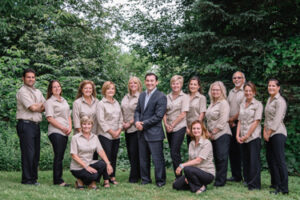 Kamatovic Orthodontist Niagara Falls, Welland and St.Catharines
Dr. Michael Kamatovic is a native of Fort Erie, Ontario. He received his Bachelor of Science from the Yale University, his Doctor of Dental Medicine from the University of Pennsylvania, and his Master of Science from the University of Toronto. He achieved Board Fellowship with the Royal College of Dentists of Canada.
Kamatovic Orthodontics offers metal braces, clear braces, Invisalign and Kamaflage aligners. With their specialist training and years of experience, they are able to offer many options to suit your treatment needs.
How to Choose an Orthodontist in Niagara or St.Catharines
Locations
Kamatovic Orthodontics is located across from the Greater Niagara General Hospital in Niagara Falls. It has easy highway access from all areas of the Peninsula. They have also recently opened a new location in St. Catharines to better serve their patients.
Mouthguards
Even if you are not a patient of Kamatovic Orthodontics, you can still be fitted for a custom-made mouthguard. We are happy to provide impressions at our office. Call (905) 356-7919 to set up an appointment.
Many dentists in the Niagara Region participate in "The Program". You can have an impression at a participating dentist's office.